Recent Posts
---
MESSAGE FROM THE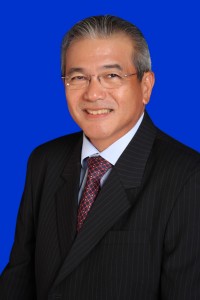 PRESIDENT
Ambassador Koji Haneda
Ambassador Makoto Katsura
Prime Minister Cesar Virata
Distinguished guests, friends, ladies and gentlemen.
Welcome to the 40th edition of the Philippines Japan Friendship Celebration Awards Night.
Tonight, we gather together to give recognition to a person who epitomizes what a true Philippines Japan relationship embodies. Tomas Alcantara has tirelessly worked to fortify the strong ties between our two countries not only as a businessman but also as a public servant. He has an outstanding record in public service when he served in the Department of Trade and Industry as Undersecretary and Managing Head of the Board of Investments. Moreover, he was principally responsible in merging the Asean Japan Business Group (AJBM) with the Philippines Japan Economic Cooperation Committee. The latter continues to work closely with its Japanese and ASEAN counterparts in promoting trade and commerce in the region and in Japan.
We are proud to have our very own member of the Philippines Japan Society to be given this distinct recognition. We are also grateful for his unselfish support not only to the Society but also to the Filipino nation.
The Philippines continues to be one of the more progressive economies in the ASEAN region. The hard work that Tomas Alcantara has exerted in the last three decades has finally paid off. For all of these, we thank you.
Before I close, I would like to personally thank the Embassy of Japan for its continuing trust and cooperation in sustaining the long relationship with the Philippines Japan Society. I also wish to recognize the Japan Chamber of Commerce and Industry of the Philippines and the Japanese Association of Manila for being the partners of the Society through the last five decades. Your friendship is priceless. Finally, to our Staff at the Philippines Japan Friendship Foundation, my sincerest thanks for all your hard work in successfully putting together the 40th edition of the Philippines Japan Celebration Awards Night. Before I end, let me also express my gratitude to the members of the Philippines Japan Society for your trust and confidence in my leadership of our revered organization.
Thank you and may you all have a good night.
---
Francis C. Laurel
President
==================
Opening Remarks from the 40th Philippines Japan Friendship Awards Night held on July 30, 2018