Recent Posts
---
MESSAGE FROM THE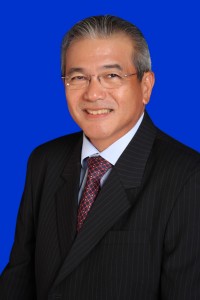 PRESIDENT
Prime Minister Yasuo Fukuda
Prime Minister Cesar E. A. Virata
Former President Fidel V. Ramos
His Excellency Ambassador Kazuhide Ishikawa
His Excellency Ambassador Jose C. Laurel V.
Ambassador Benjamin Sanvictores
Honored Guests, Friends, Ladies and Gentlemen,
Welcome to the 39th Philippines-Japan Friendship Awards Night.
Tonight, is a very special evening, because it is the first time in the history of the Philippines Japan Society that we will recognize the son of an earlier awardee, Prime Minister Takeo Fukuda. 41 years ago, the Philippines Japan Society conferred upon Prime Minister Takeo Fukuda the Medal of Merit, one year later, in 1977, he announced the Fukuda Doctrine, better known as "Kokoro-to-Kokoro", or "Heart to Heart" Doctrine.
This Doctrine has been the corner stone on which Japan's foreign diplomacy has been guided. Japan's commitment to peace, economic and diplomatic cooperation in the last 40 years has been skilfully crafted utilizing this Doctrine.
Today, we are witness to the fruits of these 40 years, Japan is now the Philippines No. 1 trading partner. Japan is also the country's biggest foreign investor. The Philippines continues to send young and talented scholars through the Mombusho Program. The Fukuda Doctrine is alive as well.
And so it is great pride that we recognize tonight the great son of a great father. It is never easy to follow the footsteps of a great man. But Prime Minister Yasuo Fukuda has been equal to the task. His commitment and dedication to the furtherance of the Fukuda Doctrine is a testimony to his greatness. Today, all young scholars of the ASEAN countries who have graduated from the Mombusho program have become "De Facto' Ambassadors of Godwill" of Japan to their respective countries bringing Japan much closer to Asia and to the whole world.
As we look at the 21st millennium, we see a closer and meaningful cooperation with Japan. Its role as the leader in this part of the world becomes more significant and critical in achieving peace and prosperity in Asia.
It is in this backdrop that the Philippines Japan Society is truly proud to honor Prime Minister Yasuo Fukuda as its Awardee.
Before I conclude, I would like to thank the Embassy of Japan, the Japan Chamber of Commerce and Industry of the Philippines and Japan Association of Manila for their support in the last 39 years.
Your assistance is priceless.
Lastly, I would like to make special mention to our staff at the Philippines Japan Friendships Foundation for their hard work and dedication for making tonight's affair a success.
Thank you and may you all have a good night.
---
Francis C. Laurel
President
==================
Opening Remarks from the 39th Philippines Japan Friendship Awards Night held on July 21, 2017