Recent Posts
---
MESSAGE FROM THE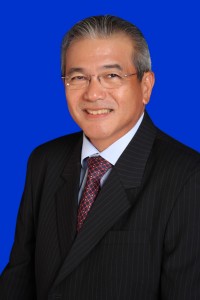 PRESIDENT
Ambassador Ishikawa, Ambassador Benjamin Sanvictores, honored guests, ladies and gentlemen, good evening.
Tonight we celebrate the 38th edition of the Philippines Japan Friendship Celebration Awards Night. Our awards night comes at a perfect time. Last May 9, 2016, the Filipino people overwhelmingly elected Rodrigo Duterte as the 16th President of the Philippines. He is the first person from Mindanao to be the elected to the highest position in the land. His election was so decisive, it left the pundits in awe. No one ever expected him to win by such a wide margin. President Duterte brings with him three more decades of public service from his days as a prosecutor to his 22 years as Mayor of the city of Davao. His brand of leadership is simple and direct. He serves by example and gets the job done. No fanfare, no frills, just plain and simple public service with no corruption.
The challenges of the new President are enormous and mind boggling. It is a thankless job fraught with danger in every corner of the way. For the first time in the history of the Filipino people, we have a President who is prepared to face consequences come what may. He will be decisive and committed. Political will is his weapon. Strong and brave leadership is what our nation needs today. Our President Duterte has this quality. He can lead.
Moving away from politics, I am happy to announce that our awardee is a person very dear to my heart. Ambassador Lopez is an old friend of mine and whose Father, Don Eugenio Lopez was also a good friend of my Father, Ambassador Jose S. Laurel III. His work in Tokyo during the last six years has been remarkable. It was full of colorful events from the big earthquake of 2011 at Fukushima to the State Visit of President Aquino. All we can say is Congratulations for a job well done.
Once again, the Philippines Japan Society will be at forefront of Philippine Japan relations. This year marks the 60th anniversary of the normalization of relations between our two countries. What better way to commemorate this event by the announcement of the new envoy of the Philippines to Japan. Our very own member Jose C. Laurel V will be moving on to Tokyo to take over the post that Ambassador Lopez occupied during the last 6 years. Though he is not with us today, our late Father and Founder of the Philippines Japan Society Jose S. Laurel lll would have been extremely elated with the posting of his own son to Tokyo. With this development, I am confident that the bilateral relations will achieve new heights to the mutual benefit of our two countries. The Philippines and Japan need to close ranks to strengthen our ties in the ever changing geopolitical climate in Asia. As friends, we have to reinforce our ties so that we can bring about a better and stronger Asia. The task ahead is indeed awesome but I am confident that it is doable. With hard work, mutual respect, and trust, the future looks bright.
So before I conclude, let me thank my staff for their hard work in making our celebration tonight a success. To our friends at the Embassy of Japan, the Manila Japanese Association and the Japan Chamber of Commerce of Manila, thank you for always being there to support the Philippine Japan Society. To all of our guests, thank you for sharing your precious time tonight with us.
Magandang Gabi sa inyong lahat.
---
Francis C. Laurel
President
==================
Opening Remarks from the 38th Philippines Japan Friendship Awards Night held on July 29, 2016